VLIR-IUC program was initiated in June 2013, including the following thematic projects: Institutional Strengthening (Project 1); Develop and improve sustainable aquaculture and livestock production with comprehensive solutions for environmental pollution (Project 2); Protection of Ecosystems and natural resources against economic development (Project 3); Strengthening training and services at the grassroots level to improve Rural health care, pilot subprojects in Central Vietnam (Project 4).
During the last year, due to the COVID-19 pandemic, plenty of project activities have been delayed, particularly those activities related to workshops, conferences, or Ph.D. mobility. However, a lot of local activities were completed on time.
Under project 1, 10 training programs have been self-assessed: English Teaching, English Linguistics (University of Foreign Languages), Accounting and Finance, Business Management (University of Economics); Food Technology, Animals and Rural Development (University of Agriculture and Forestry), Economic Laws and Laws (University of Laws).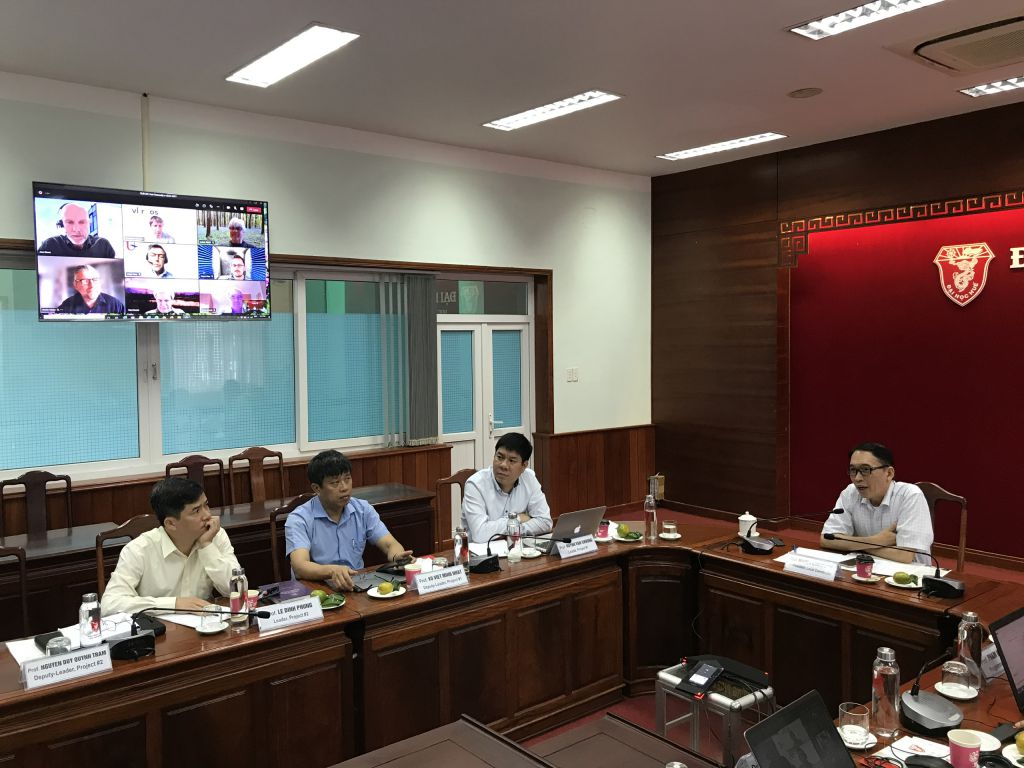 Project 2 has established Hue University Animal Ethics Committee and promulgated the regulations on organization and operation through Decision No. 449/QĐ-ĐHH by Hue University President. Project 3 has organized training workshops for undergraduate and graduate students at field trips and laboratories. Project 4 also organized a lot of training of trainers courses, training in clinical simulation, and other Family Medicine activities under the medical innovation framework.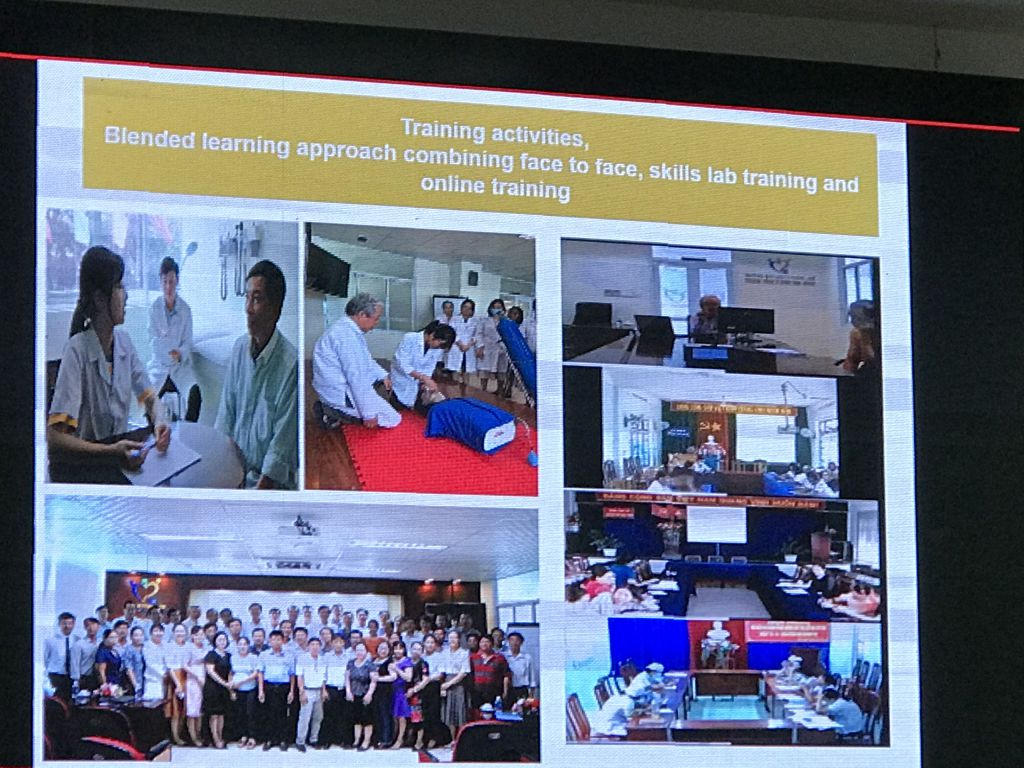 At the meeting, project leaders reported the results achieved for the past year and evaluate the plan for the year 2021. Both sides discussed diversified activities for the year 2022 in the context of the COVID-19 pandemic.
Reported: PV / Translated: Department of Science, Technology and International Relations, Hue University