At the meeting, Assoc. Prof. Dr. Nguyen Quang Linh affirmed the long-term cooperation between Hue University and German organizations and institutions. So far, many faculties and staff of Hue University have been granted scholarship for study and research at German universities through government scholarships and DAAD programme.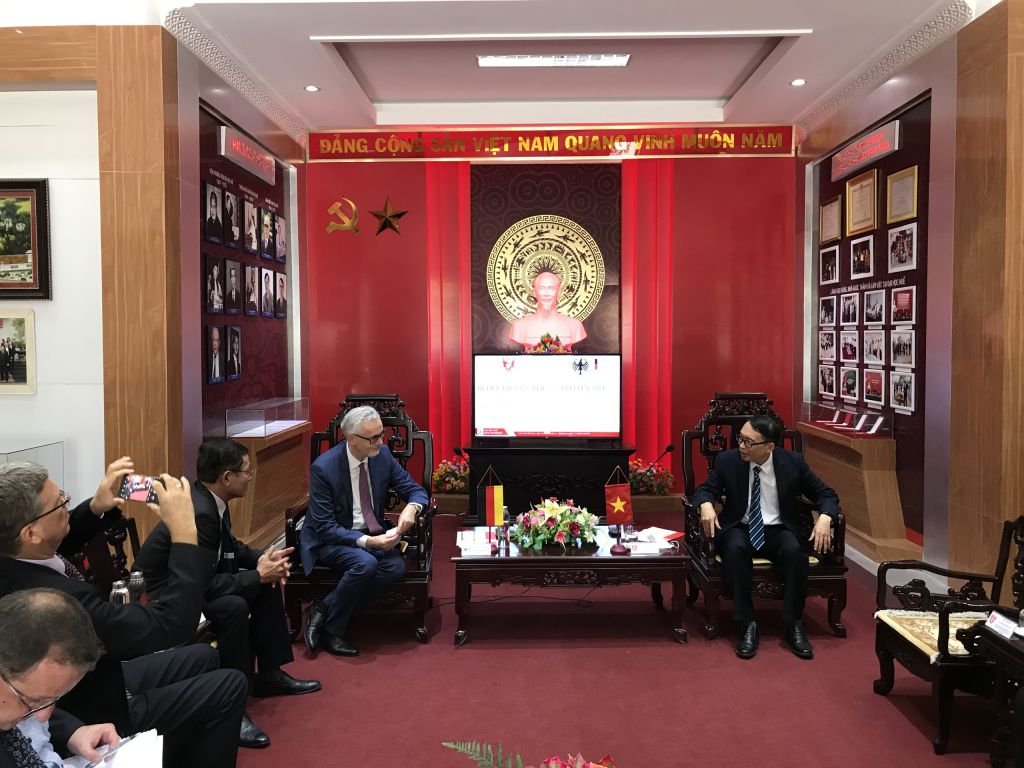 Mr. Guido Hildner, German Ambassador also wished to improve cooperation with Hue University in scientific research, environmental protection and hoped to have a training program on German language conducted at Hue University.
On this occasion, Mr. Guido Hildner, German Ambassador through the German Academic Exchange Service (DAAD) awarded the International School of Hue University a gift of EUR 10,000 with a list of valuable books for students. Accordingly, International School intends to establish a Center of German Language where students of International School in particular and Hue University, in general, can share materials and information at German culture and language.
Reported: PV / Translated: Department of Science, Technology and International Relations, Hue University