In the afternoon of November 10, 2020, the ceremony to award scholarships of the Japanese Chamber of Commerce and Industry in Vietnam (JCCI) and the Japan Business Federation (Keidanren) was solemnly organized at Hue University. Dr. Do Thi Xuan Dung, Hue University Vice President was present at the ceremony.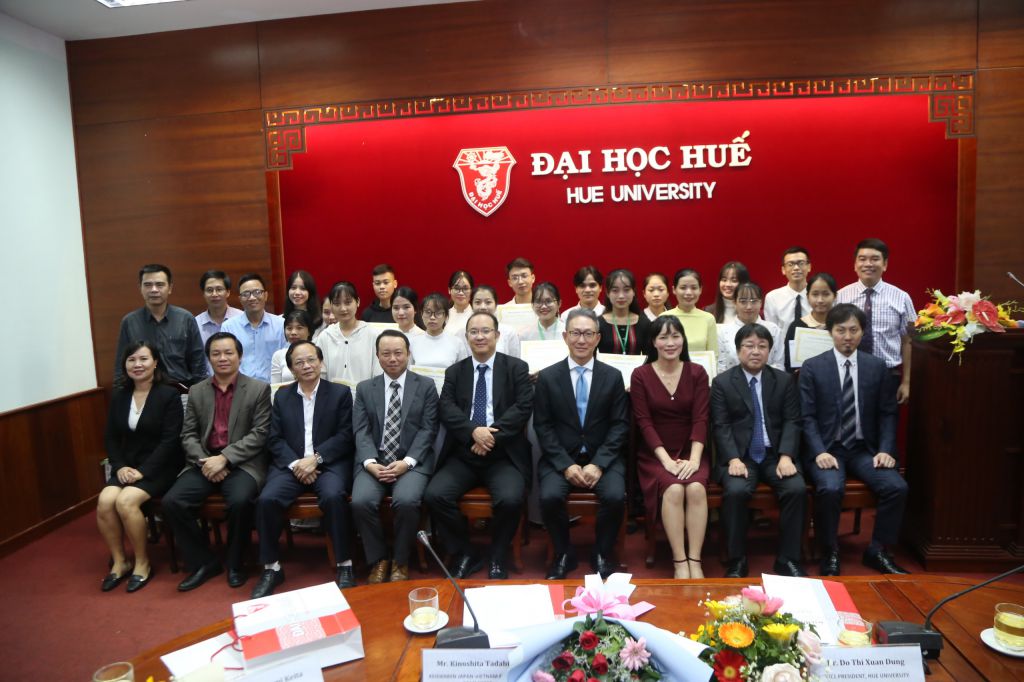 This is the 20th year JCCI and Keidanren awarded their scholarships to Hue University students. This time, 20 scholarships valued at USD 300 each were awarded to poor but studious students in order to support their study. Scholarships from JBAV and Keidanren have contributed to the close ties between Vietnam and Japan.
Representative from JCCI, Vietnam revealed that 1,800 students from Hue University and Da Nang University had been granted these scholarships since 2002.
At the ceremony, representatives from Japan talked to students and hoped that they would make effort in studying and use the funding effectively.
Translated: Department of Science, Technology and International Relations, Hue University