On June 30, 2020, Dr. Do Thi Xuan Dung, Hue University Vice President, had a meeting with H.E. Mr. Nicolas Warnery, the Ambassador of the Republic of France to Vietnam. Mr. Vincent Floreani, Consul General of France in Ho Chi Minh City; Mr. Etienne Rolland-Piegue, Counselor of Cooperation and Cultural Activities of the French Embassy; Director of the French Institute in Vietnam; Ms. Fabienne Runyo, First Secretary of the French Embassy and other officers of cooperation and cultural activities of the French Embassy also attended the meeting.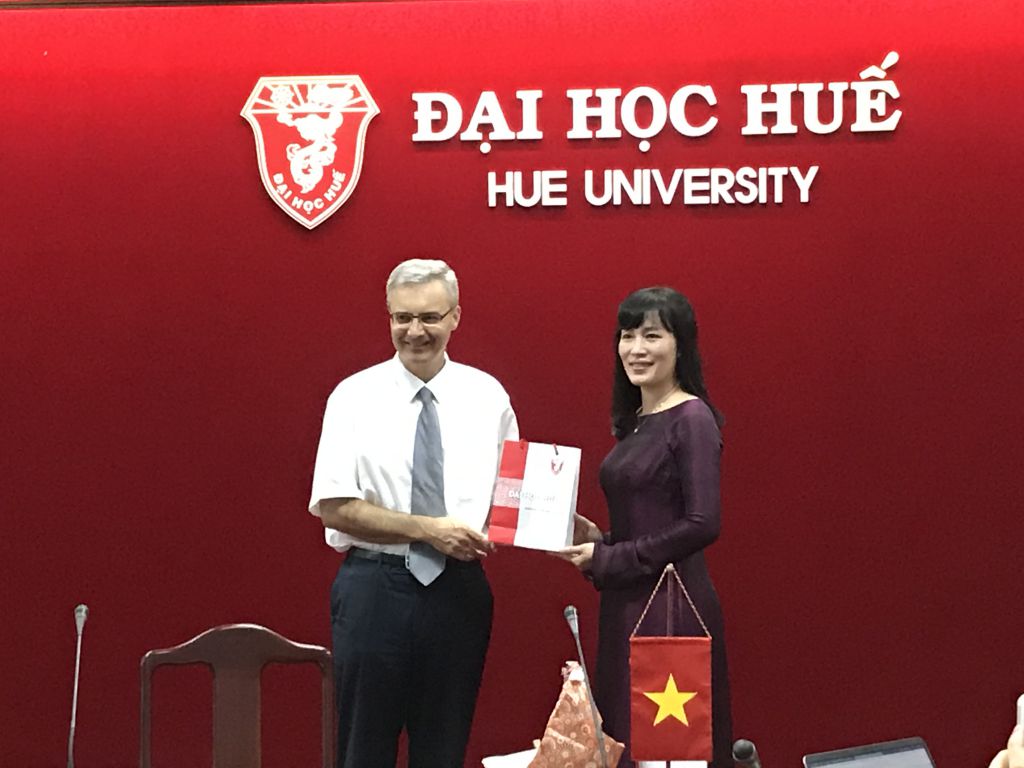 At the meeting, H.E. Mr. Nicolas Warnery, French Ambassador to Vietnam appreciated the cooperation between Hue University and French organizations and universities, especially the joint training program with INSA Val De Loir, French National Institute of Applied Sciences. He stated that the French Embassy would continually facilitate and cooperate with Hue University to implement such programs as student exchange and granting scholarship to students of the University of Medicine and Pharmacy, Hue University, and particularly the cooperation in La Boulangerie Francaise Project…
Dr. Do Thi Xuan Dung, Vice President of Hue University, expressed her thanks to the Ambassador and the delegation for visiting and working at Hue University. At Hue University, besides cooperative projects and programs with France, French is frequently developed by Hue University leaders. In addition to the French Department of the University of Foreign Languages, French is used in many key teaching and research programs at the University of Medicine and Pharmacy, Hue University, and the School of Tourism and Hospitality – Hue University. Hue University Vice President committed to work closely with the French Embassy in Vietnam to boost cooperation activities in the coming time.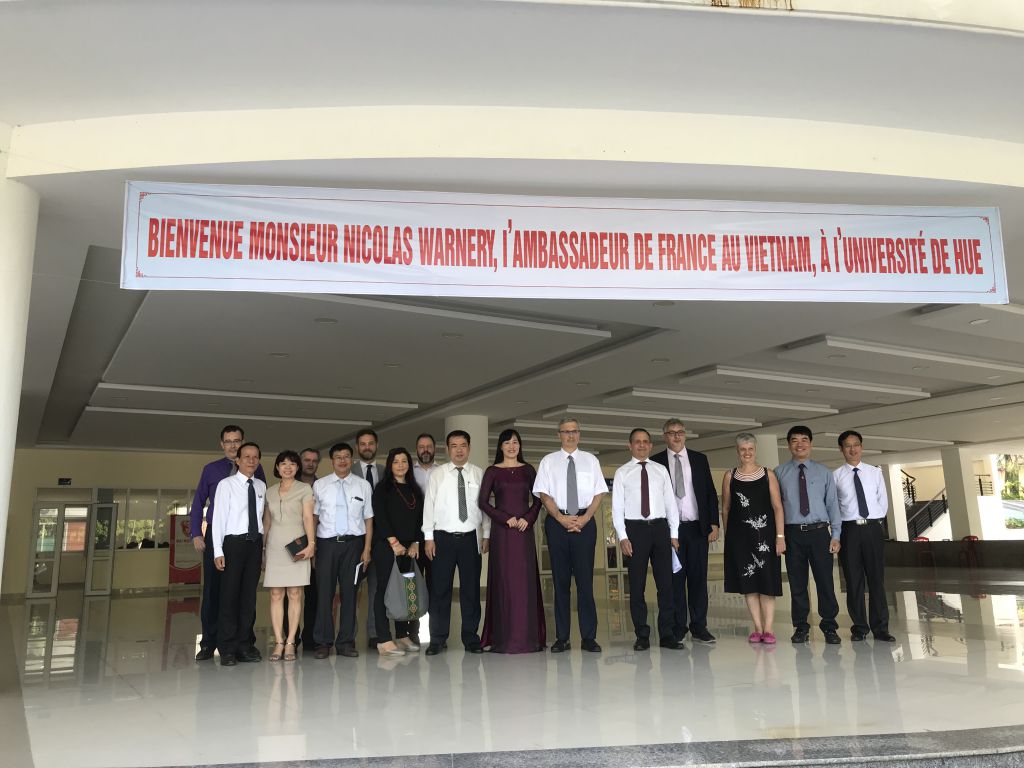 Reported: AH / Translated: Department of Science, Technology and International Relations, Hue University