Initiated in 2018 andbased on the agreement between Hue University and Savannakhet University,the program focuses on providing high-quality human resources for Laos. Applicants for the program were the lecturers and officers of the releventfield in Savannakhet province and the Central provinces of Laos.
Being instructed in English, the program's courses offer such different aspects of the environment as environmental science and engineering, environmental management, environmental law and policy, environmental sociology, etc. The graduates will be lecturers, researchers, experts and consultants in the field of environmental protection, resources conservation and sustainable development.
For the first enrolment, Hue University supported the training cost and assigned the University of Sciences, Hue University to organize and manage the program. The Faculty of Environmental Science, University of Sciences was responsible for specialty coordination. Learning, practice and research activities were carried out in both Savannakhet and Hue.
Despite students' limited English proficiency and the influence of Covid-19 on students' research, the Thesis Examination Committees highly valued the students' efforts and gave good marks to 14/14 students' theses. At the ceremony, a lot of students expressed their gratitude to the program where they can improve themselves not only in professional knowledge but also in research methodology and English proficiency.
Photos at the Thesis Defense Ceremony: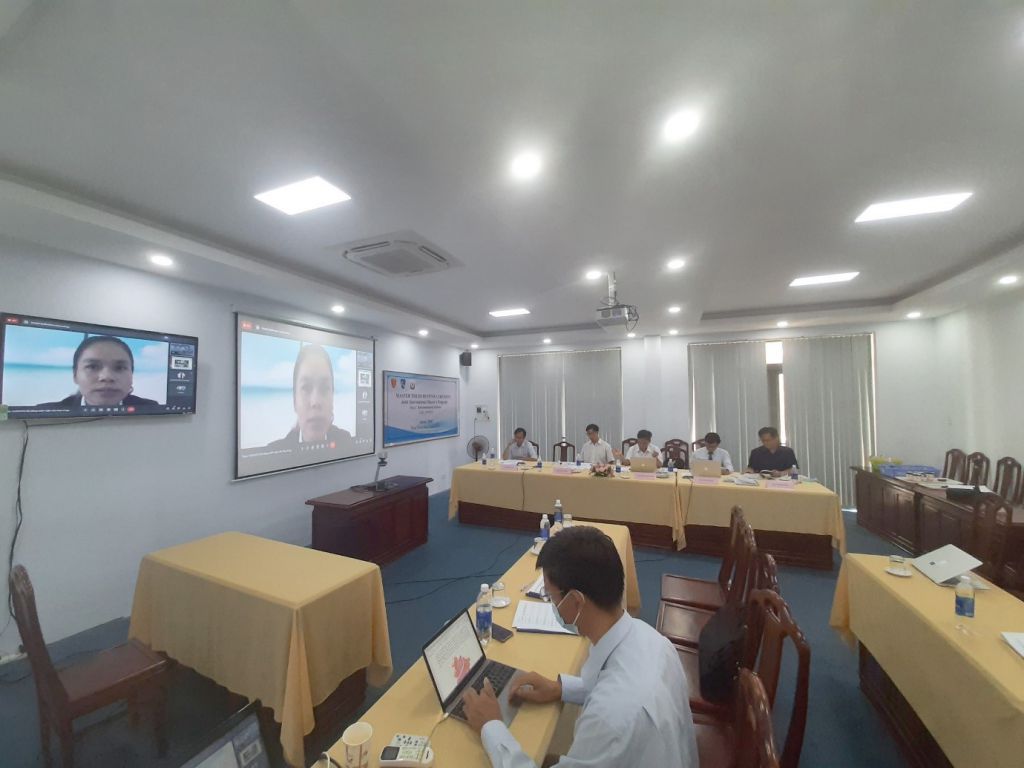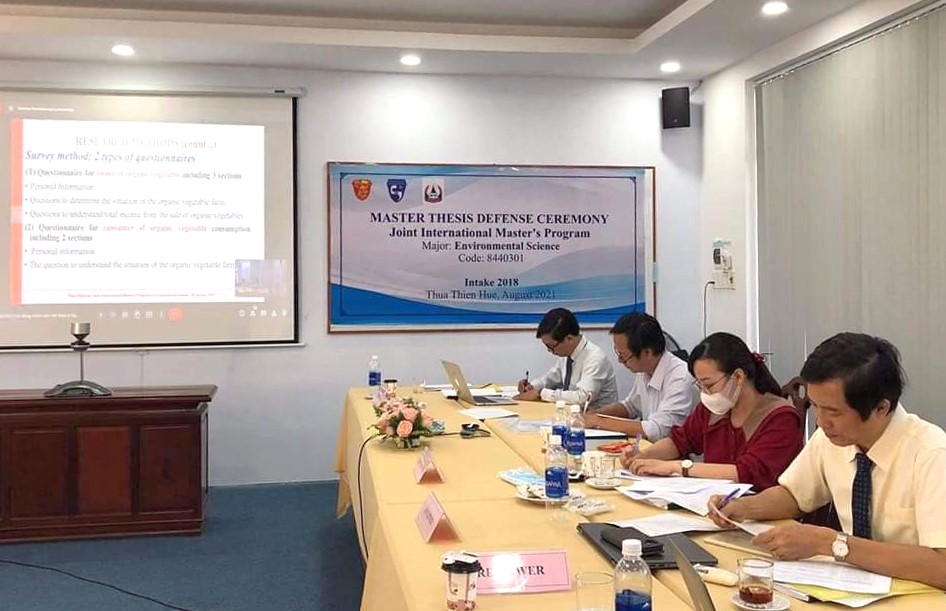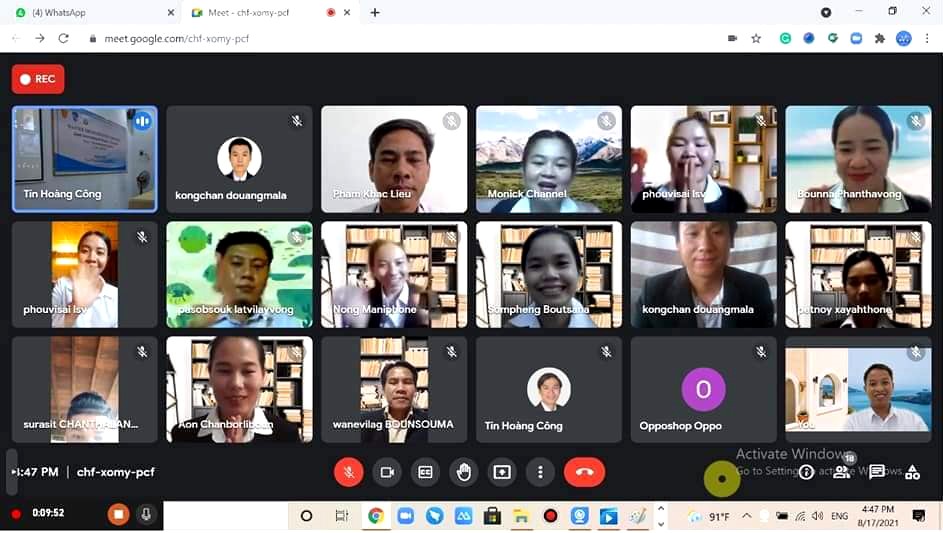 Reported & Translated: Department of Science, Technology and International Relations, Hue University