In the framework of the Digital Transformation Week, on the afternoon of April 29, 2021, a meeting was organized at Hue University for Information Technology (IT) students and provincial leaders, speakers, and IT businesses. Attending the meeting were Chairman of the Provincial People's Committee - Phan Ngoc Tho, Vice Chairman of Ho Chi Minh City Computer Association - Phi Anh Tuan, and more than 500 IT students.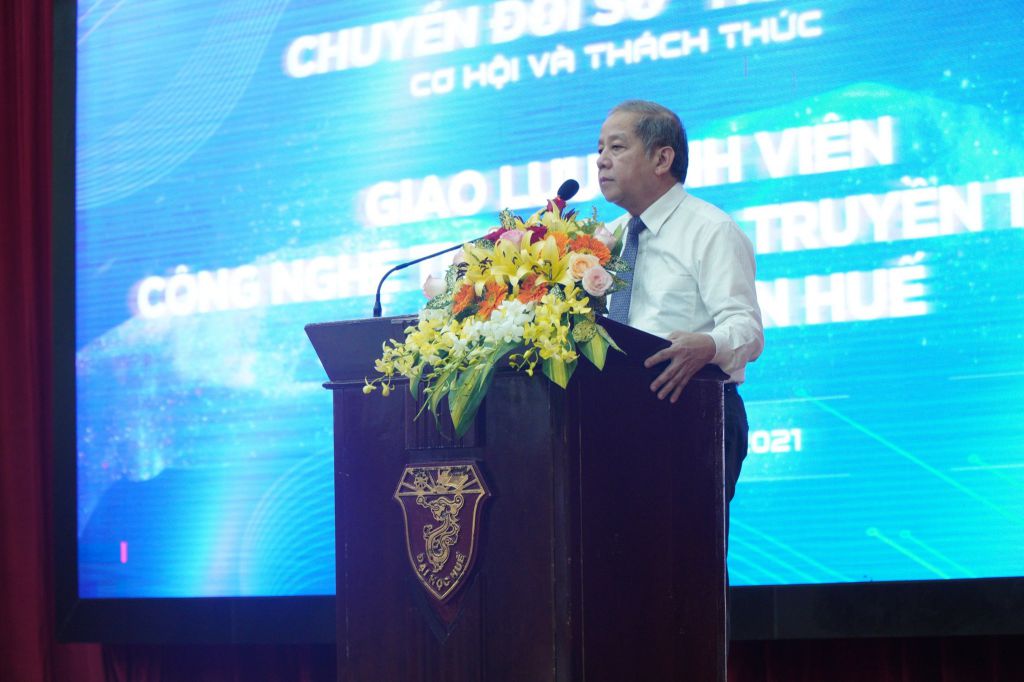 Chairman of the Provincial People's Committee Phan Ngoc Tho
The meeting aims to share experiences among provincial leaders, universities, corporations, technology companies, IT businesses, and IT students, and provide more information about Digital Transformation, IT development direction of the province, and the human resource needs of corporations, technology firms, and enterprises to students.
The Chairman of the Provincial People's Committee said that we are living in the digital era with strong IT development as well as the high demand for IT. Therefore, it is necessary to have a plan to develop and train IT human resources for the province in order to meet the needs of social development.
To meet the IT development, the province has plans and projects to develop IT human resources with the goal of reaching 10,000 IT employees in 2025. Thus, there should be a sustainable and effective collaboration in IT training between the training institution and the labor market.
Source: thuathienhue.gov.vn / Translated: Department of Science, Technology and International Relations, Hue University